CONTACT INFORMATION
Please select your area of concern below. A Kwik Server representative will contact you shortly after receiving your request.
SEND A MESSAGE
NEED HELP?
Our chat support is available 24x7, and with our multilingual & technical chat support nothing goes wrong.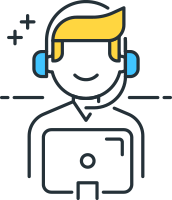 Registered Address
Kwik Server
No.476/H1
Anna Salai,
Chennai 600035
SUBSCRIBE TO OUR NEWSLETTER
Join Our Newsletter & Marketing Communication. We'll send you news and offers.