Did you know that there are more than 30 million small businesses in America that account for 66% of net recent jobs? It is quite an impressive fact about small business owners. Are you thinking to start your own business but are confused about where should you begin? Know that the business and perfect domain name are some of the main things that potential users notice and they can influence a user's perception of your business.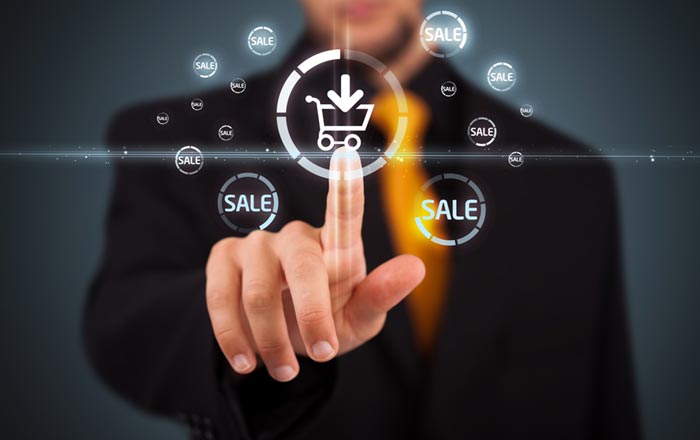 So, it is important to ensure that the business name you pick is also available to get registered as a domain name. With this, your physical as well as the web presence of our small business remains smooth and certainly won't confuse any potential customers.
Top 10 Tips to Find the Perfect Domain Name
1. Keep your domain name short and simple
Though keywords are important, don't go for long domain names. If you have a complex domain name, you will risk your users mistyping it. Therefore, it is better to have a domain name that is simple and short as long domains are hard to remember.
2. Use your business name – if you have!
In case you have already a business name, use it in your domain name. Many domain extensions like .tech or .store, increases the chances of you acquiring the right domain name that matches your business
3. Choose descriptive name
It is not a good practice to leave your visitors guessing what your site has to offer. Your perfect domain name should be creative and descriptive so they'll understand what service your site will provide.
4. Avoid inserting numbers or hyphens
Avoid creating domain names with numbers or hyphens that makes the name complicated and are often misunderstood. These characters are difficult for people to memorize. And in this way, your users will likely end up at your competitor's website if they forgot to insert the hyphen or number.
5. Refrain from 

slang
There is a possibility that a certain slang that is popular today might become outdated tomorrow. So, it is better to avoid using slang in the perfect domain name.
6. Don't use the unique spelling
Always keep your users in mind when creating domain names. Don't go for unique spellings as they'll likely enter your domain name the way they feel it should be typed and won't land on your site.
7. Pick relevant name
If you are going to offer services or products in the tech domain name, you can use .tech extension or .store/ .shop domain name extension if you are running an e-commerce online business.
8. Examine your domain thoroughly
Before you proceed with a specific domain name, confirm if any trademarks are already registered to it. Avoid legal issues by staying away from names that already have trademarks.
9. Keep Artificial Intelligence in focus
As we are living in the era of Artificial Intelligence, your domain names like How i won't be spelled or pronounced properly by the automated assistants. Like #6, the spelling matters.
10. Check the availability
Before you buy a domain name, spare some minutes and check if your desired domain name is available across various social media platforms.
So, it is pretty evident that the perfect domain name is important for a successful business. Get yours today.
Are you familiar with any tips or tricks that can help others in finding the right domain name? Share them with small business owners in comments to help them win the perfect domain name game.